Horrid Hill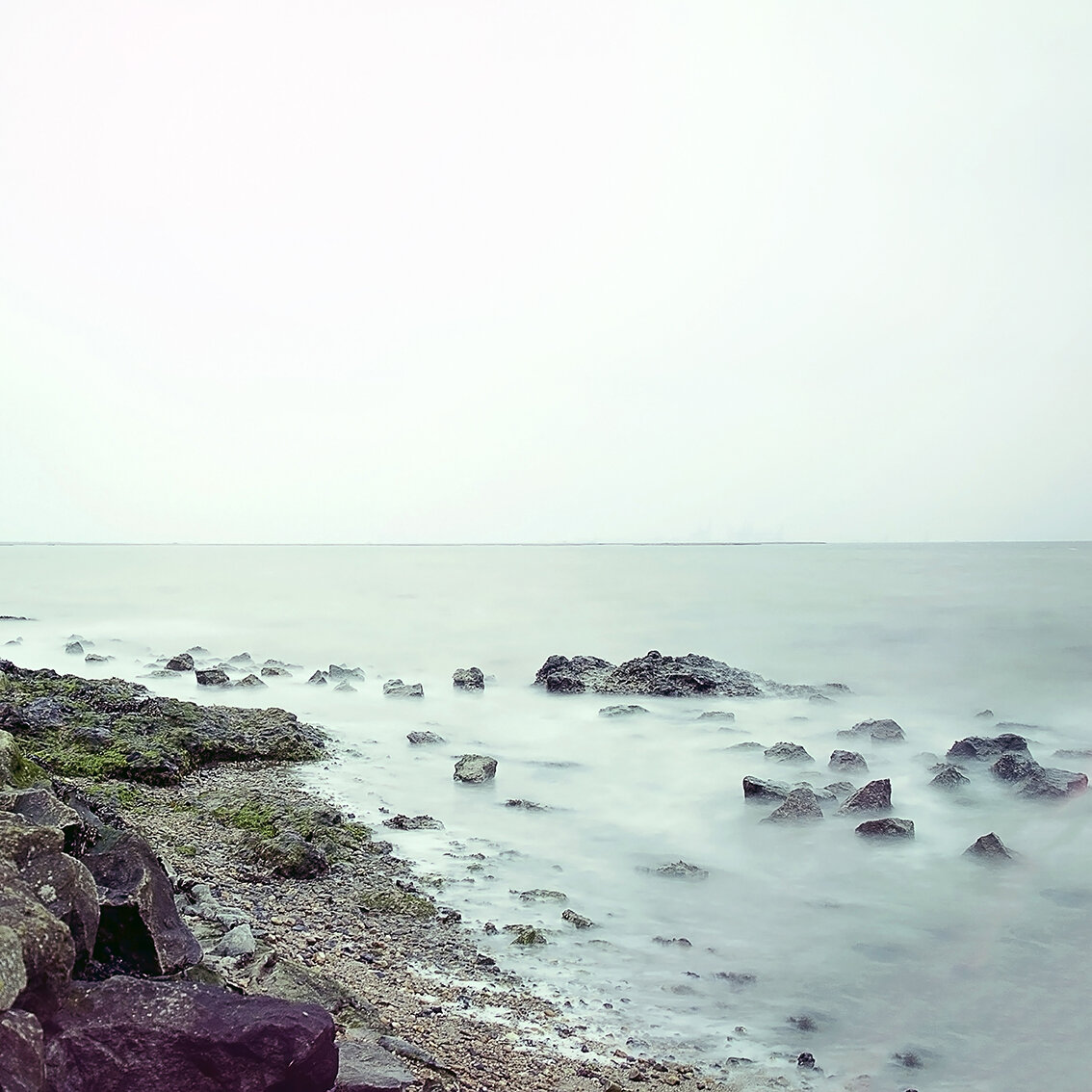 Deadman`s island is the site of a mass grave, prisoners were kept in Hulks on the Thames estuary and when they died they were buried on Deadman`s Island. The bones of Napoleonic prisoners as well as Cholera victims are supposedly lying on the shore. It is difficult to get there though, it is an island and unfortunately I do not have a boat and even if I had a boat it is a bird preservation and the wardens are not particularly friendly.
The idea of Deadman`s Island is seductive, an echo from the past, a marker so to speak. I started to consider if an imprint of that history could be explored . I began researching and found a place called Horrid Hill not far away. Horrid Hill is so called because when prisoners tried to escape from the Hulks they swam for this hill as it is higher ground than elsewhere, unfortunately when they were caught they were also hung there.
Once again the weather was foul snowing actually. The vista was bleak but the island was joined to the main land long ago and we decided to walk to the tip. The area is marshy with reed beds all around with the odd wreck thrown in. I took some shots of the wrecks but was`nt happy with the results so I took several shots all round the island. There were a lot of people out and about with dogs and children even in the snow which ruined the bleakness somewhat and made some shots difficult. The shot below of the island from across the reed beds was hit and miss trying to avoid the visitors, i`m sure if you look closely there are some distant figures!
I was only happy with two shots from the day, the one above and the one below, somehow they talk to me of the echo, not certain why instinct maybe.
I asked the Kent History Forum about the intriguing named `Slaughterhouse Point` opposite `Bedlams bottom` but that`s for another day.